Have Flavia DJ/ Perform at your next event, concert or festival!
For all inquiries please contact info@yourgirlflav.com with:
– Your name, number and email
– The location and address
– Le date of your event
– How you found out about us and other notes :)!
Please see testimonials below
.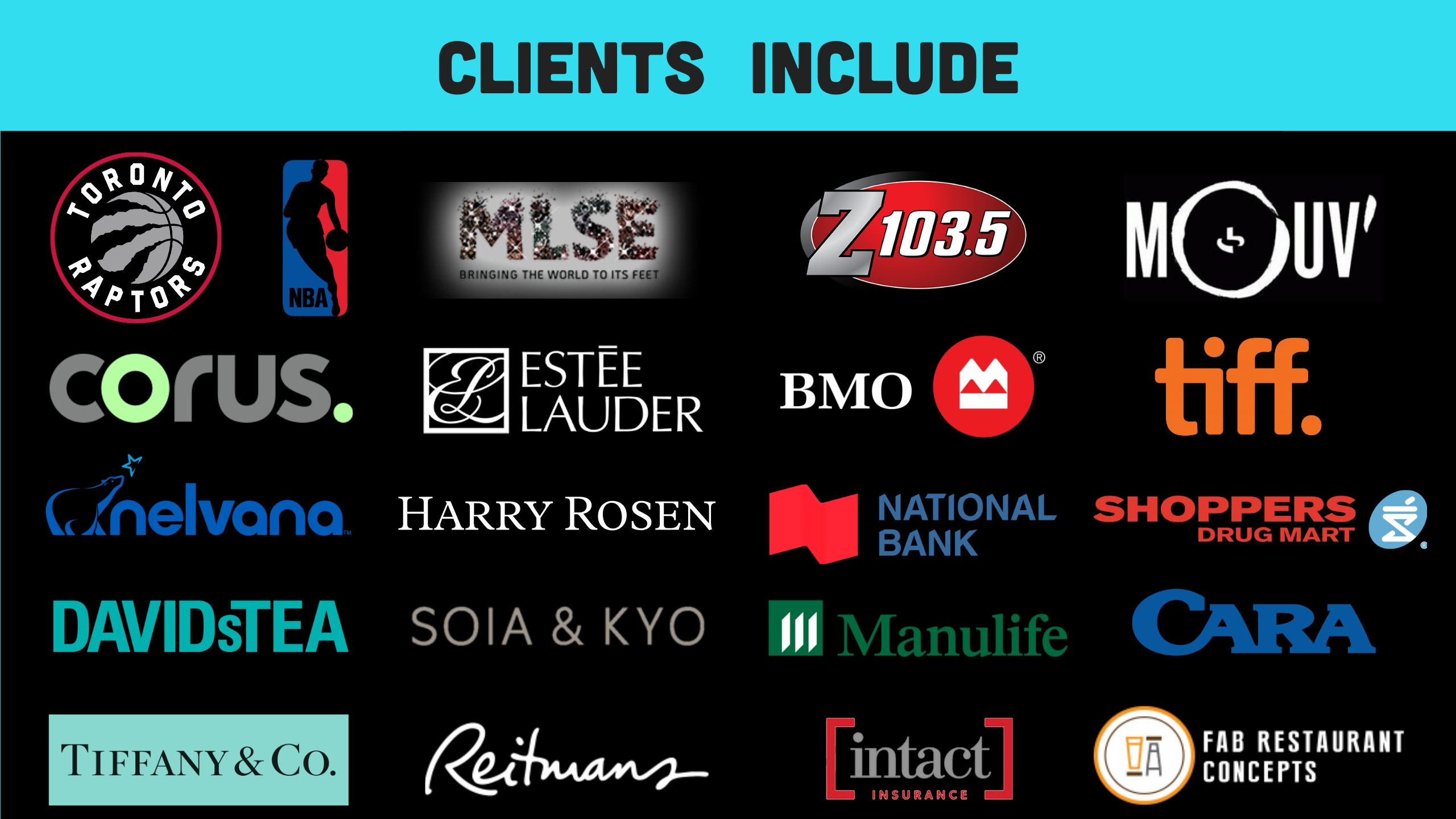 Flavia is a DJ/ MC, Singer, Songwriter and Artist.
Her original songs are on Spotify and all music platforms. Listen to her music on Spotify here.
Flavia can DJ a variety of genres from Top 40, waybacks, hiphop, reggae/ dancehall, soca, latin (pop, salsa, bachata, merengue and more), French music, other language music, deep house, electro, euro and more.
She is the first and only female to have DJed an NBA Raptors Game.
Flavia has performed as a singer at Canadian Indie Week and has DJed for various Corporate Events, Weddings, Engagements, Retail Stores, Product Launches, Non-Profit Groups, Fund-Raisers, Bar/Bat Mizvahs and more.
Flavia caters music and entertainment for a variety of events, cultures and celebrations.
From a Serbian/El-Salvadorian Wedding to a Jordanian/Egyptian Engagement and everything in between- Flav has got you covered!
Here are what some of Flavia's clients have to say:
"You were amazing!! Everyone loved you!! It was great, THANK YOU!! If I ever need a DJ again for anything, YOU'RE THE ONE!!"
-Andrea & Chris, Wedding Celebration
"Your Girl Flav was a hit at our 2017 holiday party!
She was able to read the crowd beautifully and song after song got the crowd excited and kept the dancefloor packed. She connected with the audience instantly and we had fantastic feedback – the group can't wait to have her back next year!
On top of that, Your Girl Flav was a pleasure to work with during the planning process and at the event. Can't say enough good things and would highly recommend Your Girl Flav as a DJ for any event! Thanks Flavia!"
-Kathryn Nielsen, Event Coordinator, BMO Bank of Montreal
"I started writing a testimonial but my struggle is being able to describe how spectacular you are. Words don't do you justice, you are by far the best DJ I've EVER encountered! …
We had very low expectations when searching for a DJ for our wedding. Our experience with DJs in the past is that the only thing you can hope for is that they are competent in being able to switch between songs in a timely matter without glitches.
Flavia brings DJ services to a whole new level of exceptionality and expertise. She possesses the musicality that many DJs lack, ensuring impeccable flow to the sound track transitions. We have never encountered a DJ who takes the time to intricately analyze your event itinerary to identify where music can add to the spirit, hype and flow of the event, creating a whole new level of experience for your event guests.
She delivers on-the-spot requests with ease and even finds the right tracks to incorporate to suit the spirit of the event right in in the moment!
Flavia worked exceptionally well with the other vendors at our event and delivered all our requests without a single error, which is very hard to do for any event vendor!
If you are looking for exceptional music experience for your event from someone who without a doubt takes great pride in her art, Flavia is the DJ for you. We have yet to encounter a DJ as talented and organized as Flavia and would not trust any other DJ service for future events.
Flavia has raised the bar far beyond our expectations in what to expect from a DJ. Without a doubt, Flavia is a one-of-a-kind DJ and artist, and the best event vendor we have ever worked with."
-Alani & Aaron, Bride & Groom, Wedding Celebration
⁩"THANK YOU SOO MUCH for making our party special. To be honest the music, the vibe, the lights, and your patience with our craziness made it all amazing. Thank you Flav!"
-Jude & Khaled, Engagement Celebration
"Flavia is a positive, caring, talented, passionate and hardworking person. As a dancer and as a DJ she always brings the energy and skills to the party!
She is professional and makes sure to always cater to the client.
Not only has she been an asset to our events, but to our entertainment company as well. With her positive energy she has brought in talented and hardworking people to grow the team.
We love Flavia and working with her!!" 
-Lucas, Owner of It's Pure Entertainment
"Your Girl Flav has definitely been the  top DJ at the Goodman since we opened in June. She always keep the vibe tight. Easy to work with and professional we are always happy when she is our Dj for the night. Seeing we have such a diverse crowd it could be difficult to make sure everyone is pleased but she does it with ease.  We at the Goodman request her for any event we have. She is a true artist." 
-Neil, Manager at The Goodman Pub
"Our organization is fast paced and multifaceted and so is Flav. That's why we can depend on her, whether it's for modeling our latest fashion shoot or DJing our biggest fundraising event! It's clear she has a passion for art and making people happy and that passion shines through in her photography and on the dance floor!" 
-Dana, Founder of Tight Knit Syria
"Flavia DJed our Scoria Kickstarter Launch Party and was an amazing addition to the atmosphere and overall vibe of the event! The Music choice was greatly selected, uplifting and allowed everyone to have more fun at the event! Thank you so much!" 
-Yara, Founder of Scoria
"Flavia was awesome! We never got her our song selection till the eleventh hour and still she pulled through! It was an awesome night!! Thank you Flavia!!!" 
-Laura & Joy, Bride & Groom, Wedding Celebration